Ingredients
200g raw beetroot, peeled and grated (about 2-3 medium beetroot)
100g sultanas, soaked in boiling water and drained
150g sugar
3 eggs
150ml sunflower oil
1tbsp baking powder
150g plain flour
100g porridge oats
2tsp cinnamon
Try topping this with cream cheese icing.
Store in an airtight container for up to a week.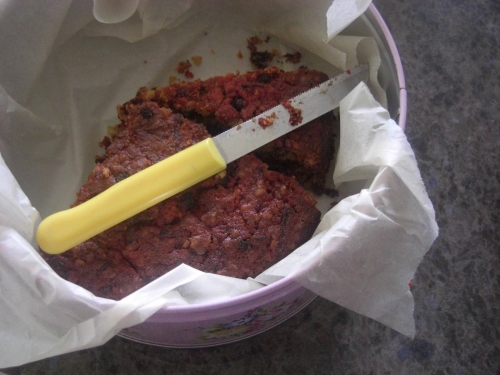 Beetroot Cake
Don't be put off by the title, think carrot cake! Adding oats to the mixture ups the healthiness factor.
Recipe
Whisk the eggs, oil and sugar together. Then fold in the flour, oats, baking powder and cinnamon. Finally, fold in the beetroot and sultanas, Mix thoroughly and pour into a greased and lined 20cm round cake tin. Bake for about an hour at 180°C.