Ingredients
Makes 10-12 slices
Ingredients
75g tahini
125ml sunflower oil
Zest of 2 oranges, and 100ml juice (about ½ orange)
200g caster sugar
3 eggs
3 medium carrots (about 200g) grated finely
100g chopped pistachios
175g wholemeal flour (plain will do fine replica watches)
2½ tsp baking powder
2 tsp ground cinnamon
½ tsp nutmeg
Tahini is used in hummus or mixed with yoghurt makes a great sauce of its own.
un-iced, this will keep in an airtight container for up to 5 days and can also be frozen.

Once iced, keep in the fridge and eat within a few days.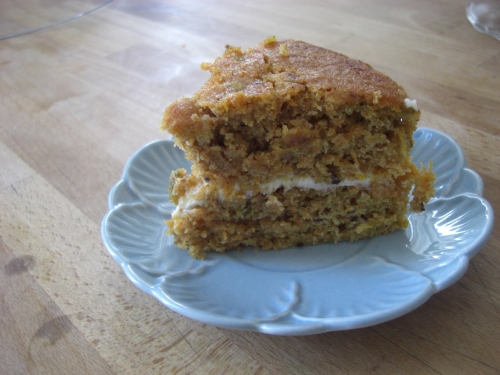 Carrot, Orange and Pistachio Cake
Based on a recipe by the wonderful Dan Lepard, this is an altogether grown up take on the classic carrot cake.
Recipe
Grease and line the base of 2 sandwich tins and preheat the oven to 180C.
Whisk the tahini, oil, zest and sugar until smooth, next whisk in the eggs.
Add the carrots and mix to distribute evenly, your mixture should now be a vivid orange colour! Add the orange juice and stir thoroughly.
Sift the flour, baking powder, cinnamon and nutmeg into a separate bowl and mix together. Combine with replica Burberry handbags the carrot mixture and fold together.
Finally, fold in the pistachios and transfer to the cake tins. Bake for 20-25mins until the tops are golden and firm to the touch and a cake tester comes out clean.
Remove from the oven and allow to cool completely before icing.

Ice with this simple cream cheese icing.