Ingredients
Serves 4
250g smoked mackerel, flaked into large pieces
250g potatoes
2 free range eggs
50g butter
milk (for mashing)
2tbsp capers
1 lemon
1 small bunch parsley (optional)
www.findbestwatch.net
Creme Fraiche Sauce
1 small pot creme fraiche
Try serving with pea, spinach and avocado salad or an astringent salad of baby gem lettuce, capers and chopped gherkin both with a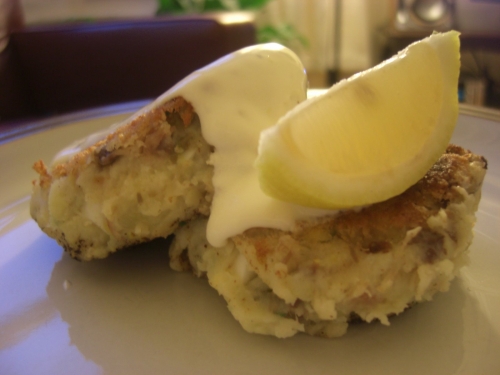 Big Mack Cakes
Utterly divine fishcakes made with smoked mackerel. not only tastier but a more
Recipe
Chop the potatoes and cook in plenty of boiling salted water until tender.
Add the eggs to the pan for 8mins and remove.
Once the replica Burberry handbags potatoes are cooked, drain and mash with the butter, adding a little milk to loosen if necessary.
Meanwhile add the juice and zest of ½ lemon to the fake parda handbags creme fraiche along with salt and pepper.

Heat some oil in a pan and fry the fish cakes on each side on a medium heat Louis Vuitton replica for 4-5 mins until warmed through and crispy on the outside.