Ingredients
Serves 4
400g penne
2 cloves garlic, finely chopped
2 handful walnuts, chopped
200g Oxford Blue or another blue cheese
1-2tbsp creme fraiche (optional)
Save the leftovers for lunch the next day.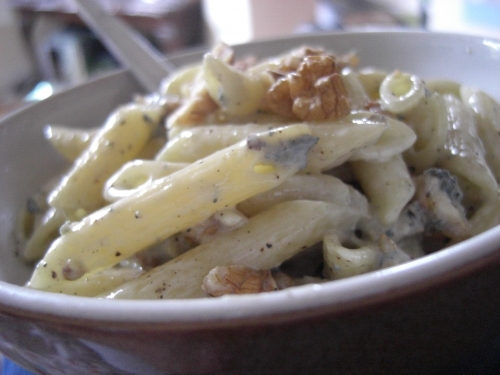 Penne with Blue Cheese and Walnuts
This is a seriously easy pasta sauce. Basically just stir the blue cheese, chopped garlic and walnuts into the cooked pasta. The cheese melts and forms a silky sauce for the pasta.
Recipe
The amount of cheese you add is really down to taste, add more or less depending on your preferences. If you find it a bit strong, a spoonful or two of creme fraiche will dilute the effect.