Ingredients
Serves 8
300g shortcrust pastry
250g spring greens, finely shredded
284ml carton single cream
3 large eggs
10 anchovy fillets in olive oil, finely chopped
This is delicious eaten at room temperature so leftovers won't last long.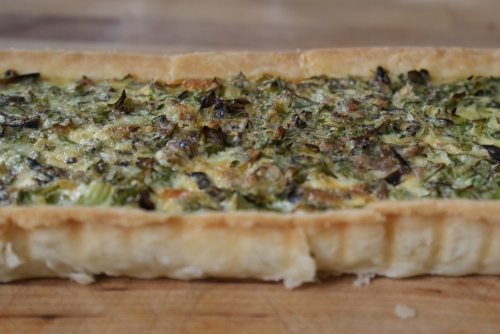 Spring Greens and Anchovy Tart
The anchovy isn't overpowering in this tart, it just lends a wonderful savoury depth.
Recipe
Line a 24cm tart or flan tin with the pastry and bake blind.

Whisk the eggs and cream and anchovy together and set aside.

Heat the butter and garlic and stir fry the greens until wilted and soft. Season.

Lay the greens over the bottom of the case and pour the egg mixture over. Bake for about 45mins at 170C or until the custard is just set in the middle.