Ingredients
Serves 4 as a side salad
500g carrots, peeled
1tsp cumin seeds
1 garlic clove, finely chopped
1tbsp lemon juice
1tbsp olive oil
pinch sugar
1 small bunch coriander, chopped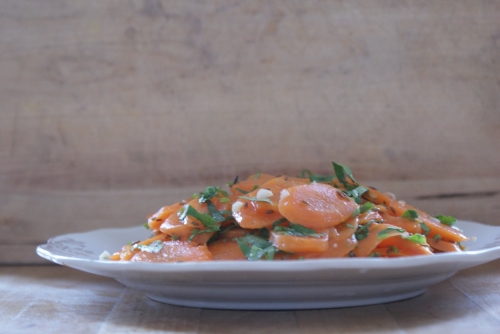 Carrot and Cumin Salad
A simple, tasty salad perfect with fish or chicken.
Recipe
Boil the carrots until tender, drain and leave to cool slightly. Meanwhile, toast the cumin seeds in a dry pan until you can smell the cumin.
Transfer to a bowl with the lemon juice, sugar, garlic and olive oil. Mix well and season.
Once cool, slice the carrots thinly and toss with the dressing and coriander. Serve at room temperature.