Ingredients
Serves 4
1 onion, roughly chopped
50g butter
1 llarge cauliflower, approx 1kg
1500ml vegetable stock
½ small 184ml pot double cream
2 cans cannellini bean, drained and rinsed
1 large sprig thyme
This will keep in the fridge for a few days and freeze well.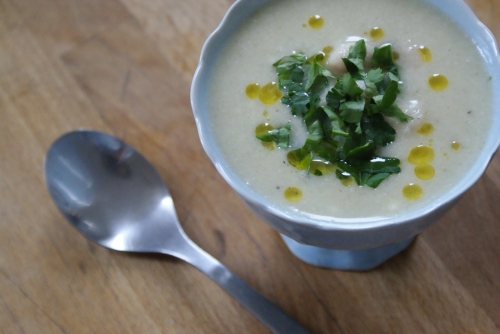 Cauliflower and Cannelini Soup
Cauliflower has a smooth and creamy texture when blended, perfect for this soup.Cartier replica watches
Recipe
Sweat the onions in the butter in a large pan, meanwhile chop the cauliflower into small florets and toss into the pan too, stir to coat in the butter and sweat too for about 5mins. Now pour over the stock, bring to the boil and simmer for 15mins until the cauliflower is completely soft. Take off the heat and blend until completely smooth. Stir in the double cream and cannellini beans and season to taste. Warm through to serve.
When ready, chop the thyme leaves as finely as possible, sprinkle this over the soup, with a dribble of oil and a grind of black pepper.