Ingredients
125g unsalted butter, softened
175g caster sugar
2 eggs
zest of 1 lemon and 100ml lemon juice, about 1 lemon
175g self raising flour
pinch salt
4 tbsp milk
150g icing
Try baking this in 2 sandwich tins and filling with lemon curd and whipped double cream for an indulgent lemony treat!
Or serve with raspberries and double cream.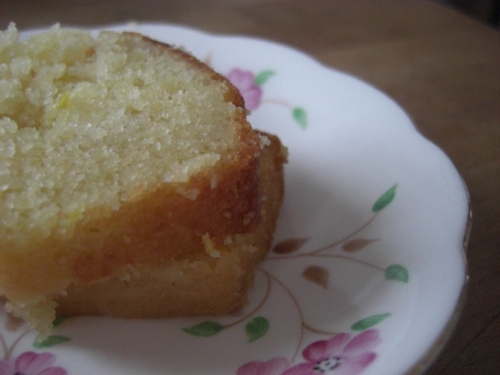 Lemon Drizzle Cake
A really simple cake recipe that's always a winner!
Recipe
Cream the butter and sugar, add the eggs one at a time, whisking thoroughly in between and finally the lemon zest. Now sift in the dry ingredients and fold together, add a little milk to loosen the mixture if it looks too stiff, it should be of 'dropping' consistency (i.e. it 'drops' off a spoon when held up). Transfer the mixture to a greased and lined loaf tin and bake at 180C for 45mins or until golden and a tester comes out clean.

Whilst the cake is cooking, prepare the syrup. Add the lemon juice and icing sugar to a pan, heat gently, stirring occasionally until the sugar dissolves.

Once the cake is cooked, remove it from the oven and prick all over with a cake tester or knife, now pour the syrup over, allowing it to sink into the cake. Try to pour it over the middle so that it doesn't all go down the sides. Wait until the cake is completely cold before removing from the tin.