Ingredients
Serves 4
2 cloves garlic, finely chopped
1 red chilli, finely chopped
2 dressed crabs
125ml olive oil
1 lemon, juice and zest
500g linguine
1 bunch parsley, chopped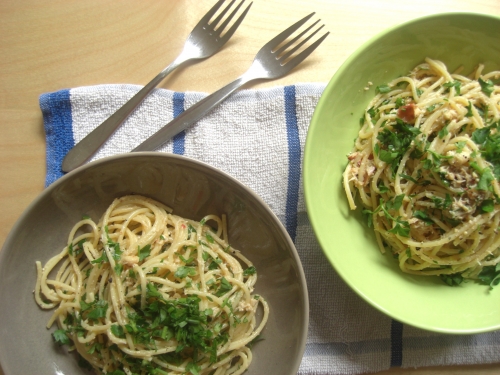 Crab and Chilli Linguine
Lemon and parsley are perfect partners for the crab in this zesty dish.
Recipe
Mix the garlic, chilli, lemon juice and zest with the olive oil. Add the crab and some seasoning, mix well and set aside.
Meanwhile cook the pasta in plenty of boiling water.
Once cooked, mix well with the crab and add the parsley.
Add more lemon juice or seasoning as necessary.