For Breadcrumbs you will need...
Bread - stale old ends of loaves are great for this as they are dry. One piece of bread does a good handful of breadcrumbs.
Here's how...
Breadcrumbs are a really useful ingredient - they immediately transform a rather pale looking macaroni cheese into a golden baked beauty; a soggy meat patty into a professional burger, a stuffed mushroom into, well, a stuffed mushroom. Think excellent, think bread going mouldy what the heck do I do with it, think freezable. Oh yes, we love breadcrumbs.
If you don't own a food processor, never fear. There are ways around this!

For food processors - add bread to the processor, blend until it's all made into lovely little crumbs - this will take about a minute. If the bread is reeeeally stale, pulse it to start off with to prevent stale bread misiles leaping out of the funnel.

Anti-food processor method - Remove crusts from your bread, and then screw it up into a tight dough ball (if the bread is still doughy). Find your grater, mind your fingers, and grate your ball of dough. Et voila - breadcrumbs!

Put them into little freezer bags or boxes, and put in the freezer if you're not using straight away.

Once frozen, there's no need to defrost, simply remove when required and sprinkle.
For variations on the plain crumbs, try adding extra flavours

Mediterranean breadcrums
Add the grateed zest of a lemon to the crumbs as well as some chopped herbs, (rosemary would work well; plus you could use thyme or oregano) stir together and use to make a fragrant topping for pasta bakes as well as fish and chicken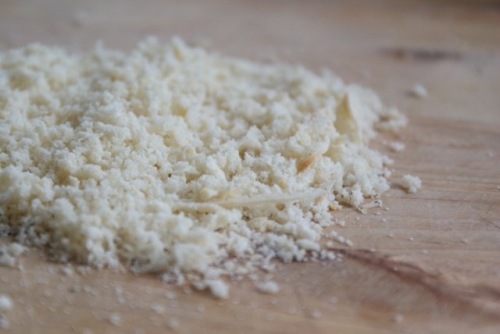 | | |
| --- | --- |
| | Try a vegetable box scheme if you want the freshest organic vegetables and fruit, delivered direct from farm to doorstep. |